Rainbow
Rainbow Reception
Weekly Update
Updates emailed directly to parents.
Home Learning
Further resources can be found on our Home Learning Zone page.
Other resources
Spelling:
https://www.sirlinkalot.org/ This spelling site is offering the opportunity for parents to download an app with a free subscription.
Phonics:
Phonics guide for home learning
Rainbow Year 1
Weekly Update
Home Learning
Further resources can be found on our Home Learning Zone page.
Other resources
Phonics guide for home learning
Rainbow Year 2
Weekly Update
Friday 15th October
Dear Parents,
half term is getting closer and I feel we are all ready for a break to recharge. However, despite this the children have continued to work hard.
This week in maths we have finished off our addition and subtraction and moved on to looking at Picture graphs. I must say how proud I have been with the children and the way they have grasped column addition and subtraction. Next week we continue with picture graphs and take a brief look at reading the temperatures on a thermometer.
In English we have looked at the story 'At the same moment around the world.' The children have drawn and written their plans and begun to write the story using talk for writing. Next week we will write the middle and end and innovate the story together by adding our own countries to the story.
Please see the year 2 website for afternoon activities.
The children enjoyed their PE session this Wednesday afternoon with Rainbow 1 and we would like to make this a regular session.
Reminders:
Parents evening next Tuesday and Thursday. Thank you for all booking a slot, I look forward to showing you our new classroom.
Dance/PE days: GREEN class – Wednesdays & Mondays. VIOLET & TURQOUISE Class – Mondays & Fridays. Children are welcome to bring in an old pair of trainers to leave in school incase of wet weather and for the daily mile.
Please can all children remove earring before dance and PE days.
Please could all water bottles and snack pots brought into school be clearly named.
Please note: PE will take place in all weather so please make sure your children are dressed appropriately e.g. trainers / hats /coats/ scarfs etc
As the weather is turning please ensure your child brings a coat to school.
Thank you for all your support.
Rainbow 2 Team
The Rainbow Team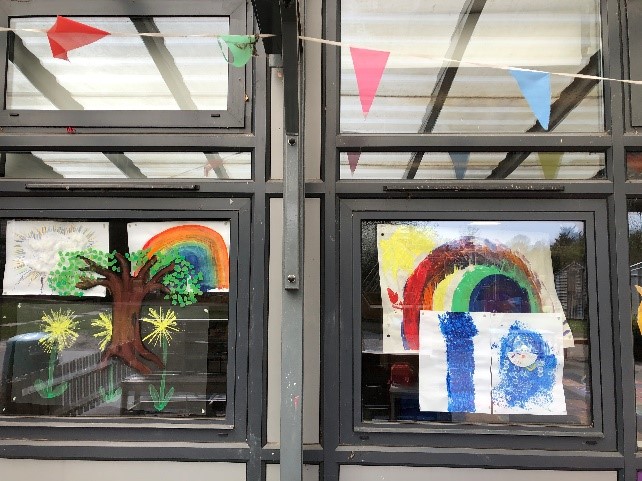 Other resources
THPT Learning Zone - Various games and activities:
https://www.thehowardpartnership.org/Learning-Resources/
Empowering Little Minds - offers lots of lovely ideas to do with your children. Open up the link and select an activity.
https://www.empoweringlittleminds.co.uk/resources-1
Topmarks – lots of different Maths games, at different levels. The games cover: Money, Time, Multiplication, Measuring, to name but a few.
Bug Club - Please do log on and read the books and try the phonics game. If you complete the books, I can upload more. Don't forget to explore this website as there are grammar and phonics activities to be accessed.
https://www.activelearnprimary.co.uk/login?c=0
Phonics Play - Keep practising your Phonics – play some of the games, try learning 'ed' endings playing Past Tense Penguin. Username – eastwick Password - Charlie
https://www.phonicsplay.co.uk/
Phonics guide for home learning
Times Tables Rock Stars – Keep practicing your times tables.
Here are some songs you can listen to help you with your phonics, learning about connectives and suffix.
https://www.youtube.com/watch?v=dB2Ff8H7oVo&safe=active – ly
https://www.youtube.com/watch?v=RPoBE-E8VOc&safe=active – Conjunction Junction
Helpful Information for Parents